Mountain ranges, rocky oddities and historic buildings are favorite subjects of the southwestern US that dominate my paintings.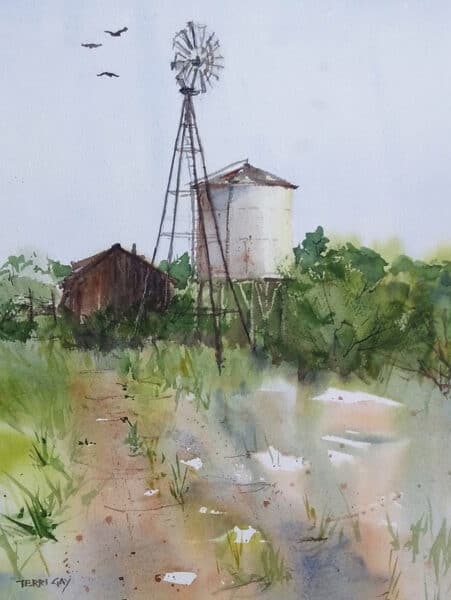 My paintings are watercolor, en plein air, meaning painted on site usually in one sitting, with no or little studio work on the piece.
You can find my art at the Four Corners Gallery in the Tucson Desert Art Museum in east Tucson, AZ.
If you're interested in purchasing any of my original art or prints, please contact me at [email protected] for information.
Look for recent works on Facebook at terri.gay123 and Instagram at @terri_gay_fine_art .